1 tag
To the young parents (and my fellow dorks)
When I was a kid, my father had a subscription to OMNI Magazine as well as a subscription to Car & Driver; the latter of which made me fall in love with horsepower and PJ O'Rourke's writing style because I was - apparently - "too young" to read the work of Hunter S. Thompson. After all, it's far better to have your kid reading about illicit street racing (and...
Your Storm is Worse Than My Storm.
Yeah, I get it… You live in Rochester or Ithaca or any town in Vermont. If you live in any of these places, odds are you own a four-wheel-drive vehicle. You also have a "big-box" store nearby where you can buy 16 chicken pot pies, an HDTV, a PlayStation, a keg of Sierra Nevada, 100 gallons of bottled water, and a month's worth of DVDs for well below retail value. All that...
"Dr. Grosz" (Brian, revised) oil on canvas, 30 x...
postmodernpost: hey… that's me!
My Letter to the Boy Scouts of America
To Whom it May Concern at the Boy Scouts of America: About 17 years ago, I achieved the rank of Eagle Scout through Troop 3 in Old Greenwich, CT. My personal experience with scouting taught me thousands of life-lessons and opened more than a few doors in my professional life. Admittedly, I was embarrassed in my early 20s to be an Eagle; as a musician in a rock and roll band, it simply...
"The Iron never lies to you."
– My 2012 didn't begin badly, but it didn't begin well. Most of the people I knew were still alive, my loving girlfriend was still putting up with my OCD behavior, and I had managed to squeeze in a series of appointments for the backpiece tattoo that I had been mulling over for a few...
Texting with Dad about Brubeck
Me: Dave Brubeck - dead at 91.
Dad: Woulda been 92 tomorrow. RIP. Apparently he was on his way to his cardiologist.
Me: 91 ain't a bad run.
Dad: Not unless it's your time that's up. At 91, I might be kicking, crying and screaming "NO" all the way out.
Me: You'll have to reason with the rest of us to let you live that long first.
4 tags
"In this ultra-connected life we lead, most of us are little more than our..."
– My piece for the Daily Dot "You Can't Pack The Internet" just went live.  Click here to read it in full.
5 tags
NYC Go-Bag/Bug-Out-Bag
My GB/BOB is a little extensive and, if I do have to evacuate, the authorities are probably going to have problems with a few contents of my bag.  But, I've had enough people ask me about what to pack, so I wanted to make this list for my friends.  Let's start with the most basic of go-bags… THE BASIC BAG: In a ziploc bag, place the following: - passport - copies of your...
8 tags
ever think you'd hear me say "please...
7 tags
Black Wall Studio 9/16/2012
postmodernpost: "Drawing is not what you see but what you must make others see." - Edgar Degas My buddy Matty is one bad-ass painter.  Psyched that he'll be visiting from L.A. this week (don't know if my liver and checking account can handle it, though…)
"Obama has been a disappointment to me. But even if hammered by our do-nothing,..."
– My grandpa rocks when he bitches out my dad's (reactionary/Fox-informed) political beliefs via email.
4 tags
2 tags
7 tags
1 tag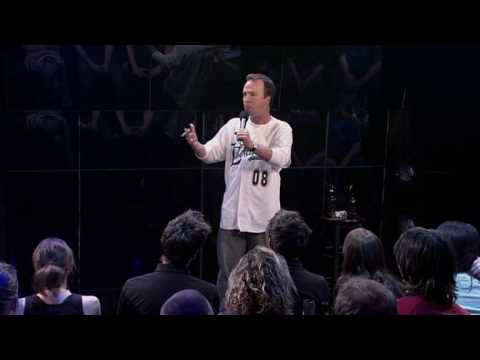 7 tags
When I've had too much to drink and someone offers...
whatshouldwecallme: